Electric Cars SPARK RESILIENCY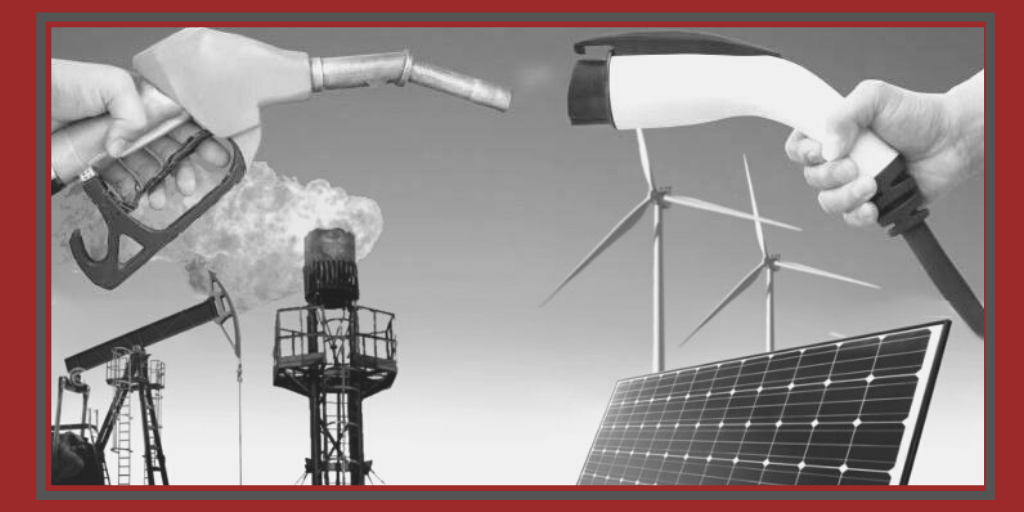 Electric sparks may have been the cause of the ruinous fires in California this Fall. Incongruously, Electric Cars could be the beneficiary as the aftermath sparks new demand for alternative energy and gasoline-free vehicles. It was not the four-wheeel drive SUVs or oversized ICE (internal combustion engine) pickups that came to the rescue. During the month-long disaster, Electric Vehicles served in heroic roles.

Consider the following item in Electrek from Carleen Cullen, executive director of Cool the Earth:

When her Marin County home's power was shut off, she plugged… (a $25.00 inverter) into her Chevy Bolt's cigarette lighter and ran an extension cord to power a radio, computer, cell phone, and lights. "It was an excellent solution," she said. "And I did the same thing with my Tesla Model 3 to get lights running in my kitchen and TV room."
Cullen (the founder of Drive Marin) explained that she needed to keep both cars turned on for the power to flow. The Model 3 was in the garage, and the Bolt was in the driveway. It meant going to the driveway to turn on the Bolt every hour or so after the car automatically shuts down. Meanwhile, her neighbors were in the dark.
EV TO THE RESCUE:

It is not the first time that Electric Vehicles have been first responders. In 2011, Nissan sent 66 electric LEAF vehicles to northeast Japan after the devastating earthquake and tsunami. In September, 2019 it again deployed the LEAF platoon following Typhoon Faxai. This rescue, called V2H, provides vehicle- to- house power.
The Nissan V2H requires a small portable unit that connects between the house and the vehicle. This portable unit (currently) sells for about $6,000 so it's not within the financial reach of many households and it is apparently only available in Japan.
However, with a fully charged 62 kilowatt hour battery and commercial size inverter, this solution is said to provide enough electricity to power an average (Japanese) house for four days. Or, it can charge 6,200 smartphones, or more than 100 elevator trips in a 43 story apartment building. General Motors recently suggested a similar home charging device, using batteries from recycled Bolt vehicles.
EV 'RX' ON THE SPOT
Note that in Marin, California Cullen was able to plug in, with a much smaller, and less expensive ($25.00) device, called an inverter. It converts power from a DC feed to AC. Cullen observes the one full day of power back-up used about six miles of vehicle range.
Cullen is helping spread the word and Californians will be updating their emergency kits with inverters. For those who can afford it, going full scale and powering their homes with a Tesla Wall (solar to home or car) will provide the fullest and greenest backup. The house and the car will recharge indefinitely, no matter how long the power stays off.
But, even with simplest and smallest inverters, and jumper cables, California owners of Bolts, Teslas, and Nissans have more resources than drivers of ICE, gasoline cars.
GAS ENGINES (ICE) BURNING FOR FUEL
When the electricity shut-down in Northern California, many gas stations were caught unaware, and did not have backup generators to operate their tanks. So, it was common for people in Marin, Sonoma, and Napa Counties to drive thirty miles or farther in search of an open, and functioning gas station.

As the time without power extended and more and more gas stations shut down, drivers faced a challenge. Drivers tried to locate gasoline, but lacked local information and maps. It led to extraordinary congestion and traffic snarls. The occasional vehicle would be way-laid on the side of the road when its fuel tank stalled out on "E".

PHONES AND CARS : AN RX RECHARGE
Keeping the tank full of gasoline was a necessity for more than driving trips. Charging smartphones was the critical issue and households used the USB ports and/or cigarette lighters in their vehicle to keep smartphones powered. For many, this charging-in-the-car provided the only modicum of public safety to access the Internet and emergency services.

Newer vehicles with well-maintained 12-volt batteries did not encounter problems charging the smartphone in the car, but older cars could have faced mechanical strains. Everyone found that charging a phone in the car took a lot longer than under household conditions because of the difference between household and vehicle amperage. Ironically, those "driving to charge the phone" had to spend additional time on the road, and consume more gasoline.

STILL RUNNING ON EMPTY
Once the electrical power came back on, the gasoline crisis was not over. The demand for gasoline left popular stations without supplies, and it took a few days for them to restock. This was not the first time emergency conditions challenged ICE vehicles. Gas station havoc was noted following Hurricane Harvey in southeast Texas (2017.

EV DRIVERS THINKING AHEAD

During the recent California fires, the situation was somewhat better for Electric Vehicle drivers, even if they did not own or borrow an inverter. First, recharging the phone in the electrical vehicle takes relatively little electrical power and does not draw down the battery much.

More important though is something about the mindset of electric vehicles owners.

Electric vehicle owners tend to be better prepared, or, put another way, "when people get an EV, they start to see the world differently." Many keep their vehicle at a 80% charge, since they must habitually plug-in at night to program for off-peak savings. On an everyday basis, they keep the range topped-up. And, owning an electric vehicle makes drivers more conscious of daily decisions surrounding distance, range, and preparing for the unexpected.

Electric vehicle drivers already live "off the grid" when it comes to the sprawling network of gasoline stations and ICE repair shops. It's easy to move further "off the grid" with an inverter, or more completely, with a Tesla Wall or a Nissan H2V. As ICE drivers melt down in disasters, the next step is to join in the 'electric charge'.