Parking Lost- Customers Gained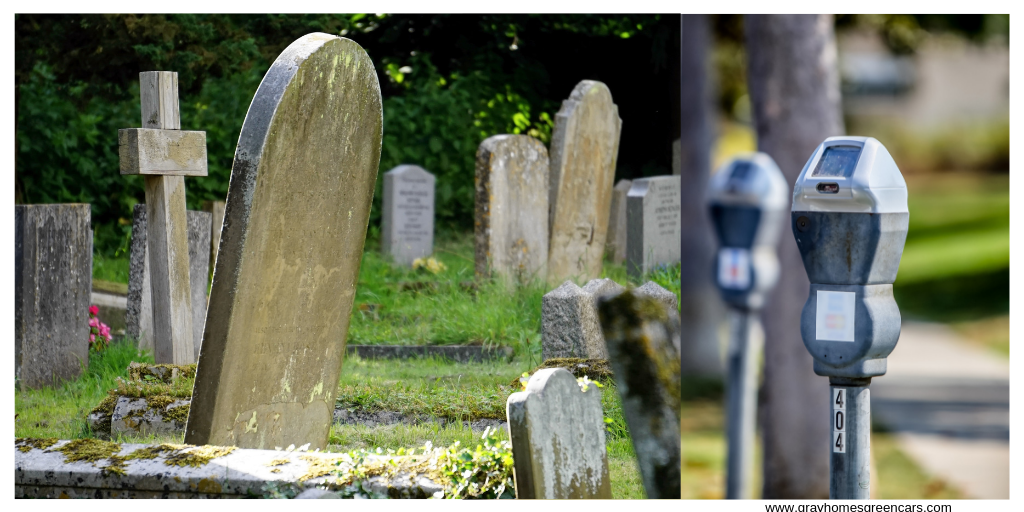 It's an anomaly but lost parking can find new customers.

It's painful to tell a small business owner that the City will remove curb parking. It feels like an amputation.

But, a convergence of  factors are unhinging old parking paradigms. Novel travel habits and online shopping require, even demand, open, free-flowing curb space. The old-style metered parking spots are an impediment to modern business.
Here are some of the factors:
1.It is difficult to drive to shop so we travel differently: There has been an increase in urban congestion- e.g., One source says NYC experienced a 56% increase in congestion since 2006. It also takes an additional 15 minutes to search there for on-street parking. Most cities have raised parking rates, making curb-side parking more expensive and also inconvenient for those without a parking app. These factors dial down the appeal of driving and shift some trips towards rideshare.
But, as Uber and Lyft become a more common mode for shopping trips so grows the need for safe curbside boarding. The merchant who has two-hour parking out-front does not benefit.
2. Storefronts are meeting new needs: Store-fronts go empty but there has been growth in new business categories. Dog care centers, gyms, child care centers and after-school facilities are new contenders. However, all of these, with the exception of the gym, require pick up and drop off. They accelerate the need for short-term, in-and-out parking spaces.
A conventional one or two hour parking space thwarts the comings and goings of the main customers.
3. There is a change in buying habits. The Millennial generation outnumbers Baby Boomers, and younger people appear to have more utilitarian expectations towards local travel. They do not find shopping to be an outing that co-mingles the opportunity to drive and spend. Younger people are more likely to buy their goods online, and say that they enjoy the freedom of home delivery.
The need to find a near-store parking space is less vital when bulky items, say the twenty pound bag of cat litter, is dropped off by a delivery service. While mega-shopping stores like Costco are likely to survive, even they have found the need to offer same day grocery delivery. On weekdays, Costco aisles are filled with Instacart pickers, a personal home shopping service.
To be a commercial success, Instacart service, like the dog care or child-care center, requires quick curb dropoffs.

4. Eating Habits are Changing Too: People eat three times a day yet sales at grocery stores, and even some restaurants, are on the decline. However, businesses like DoorDash and UberEats are growing rapidly. People prefer to eat at home or work, but do not cook there.
So, like the dog-care and child-care centers, these new food businesses depend on having end-to-end curb space; both when they pick up the food and then, when it is dropped off. Restaurant patrons who prefer to drop-in become frustrated by the traffic tie-ups they encounter.
ROAD DIETING:

Businesses are in flux, and so are attitudes towards local transportation. There has been a rethink on two counts: how we transverse first-mile/last-mile trips and how we ration the allocation of public streets. Until recently, the built road system depended on cars for the first/last mile trips, and favored them at the expense of all other travel modes.

Recognizing that 42% of daily trips are 3 miles or less, there is a movement to claw back the amount of road space dedicated to the car. Road diets narrow or reduce the lanes allocated to cars and trucks, and increase the surface area for pedestrian, buses, and bicycles.
We noted that younger generations bring new attitudes towards mobility. They expect local trips to be healthier, favoring bikes and walking. When they travel in vehicles, there is a preference for trains, buses, and rideshare; these modes provide an efficiency bonus since riders multi-task en route.
Meanwhile, there is even more disruption on the horizon. Micro-mobility has accelerated the call for "road diets" since neither sidewalks or streets currently provide safe operations.

Micro-mobility could emerge as the game-changer for local business. If the safety issues are satisfied through the road diet, this mode addresses the requirements for first/last mile trips and make it far easier to navigate local neighborhoods. Micro-mobility could rejuvenate foot traffic for local store-fronts and restaurants. Crucially, it liberates users from the need for curb-space.

IN SUM:

The economy is changing…and so will be the shape of roads we travel. For small local businesses, the evolution might seem too fast. For those that work on travel planning, and want to encourage new bike lanes or rapid bus service, the pace may seem snaillike. But, as Boomers drive less, and younger generations favor multiple modes and micro-mobility, different types of shopping and businesses will take root.

In the near future, the metered, urban parking space is likely to go the way of drive-in movie theatre and full-service gas station. They once facilitated vehicle travel, but became functionally obsolete.