Aging- in-Suburbia Made Better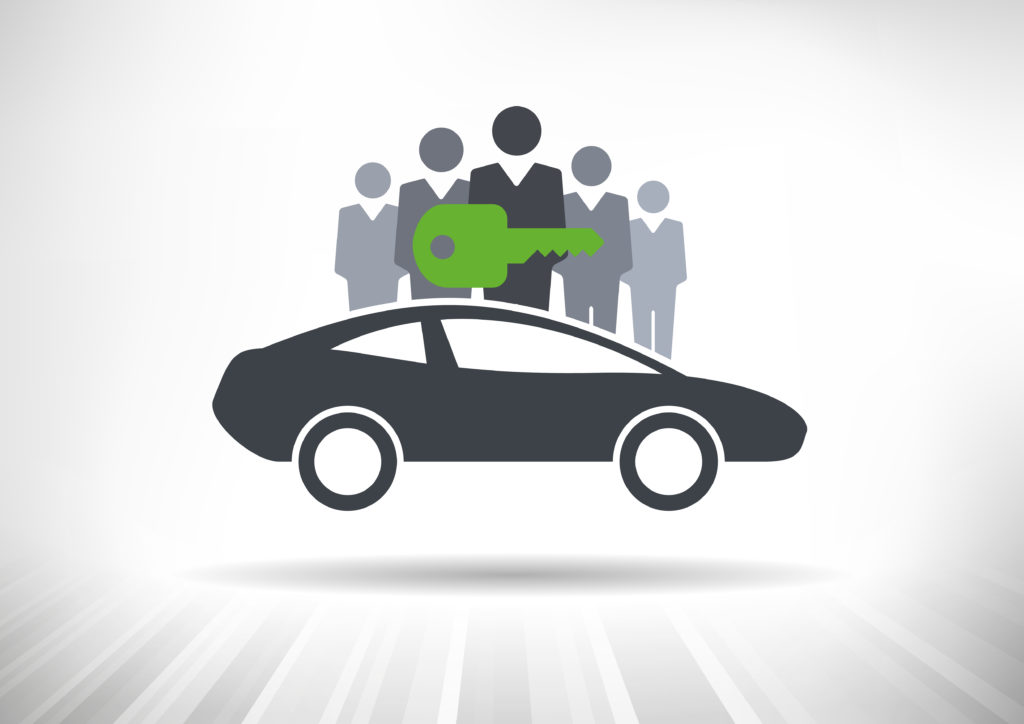 One of the most vexing problems of "Aging in Suburbia" is the need to drive…even when that puts the driver and bystanders at risk. Seniors in rural America and Canada continue to drive when it is no longer safe to do so because they lack alternatives.

The European Union is encouraging a new way that seniors can continue to be mobile…and participate in the share economy.

The UNECE reports that 33% of the elderly population live in rural areas, and younger generations have been moving further away into urban centers. However, an EU transportation alliance called the Shared North is operating a useful schema that can keep seniors in their homes even when there is no longer a household car.
Historically- EU and Cars:
Households acquired cars at a slow pace after  WWII. After the devastation, rebuilding European cities and infrastructure took priority, not turning out cars in factories. The Netherlands and other countries came to favor bicycles out of necessity.  With fewer cars per household, train and tram lines were preserved. The station-car, a first-mile last -mile solution for train commuters emerged in the 1970s, possibly earlier. It was a small vehicle first used at Swiss train stations to complete first and last mile travel.  It preceded Zipcar.
A modern version of the station car is now helping seniors to age in place, even when they live away from  dense city centers. A 2018 presentation at the World Collaborative Mobility Congress describes a mobility schema  for the rural population.

Mobility Schema in Belgium:
The schema, currently operating in Belgium,  is a 4 part cooperation between the local government, a car share provider, a social services and a mobility provider  called autodelen.ne. Vehicles are located at a central point but can be reserved through the Internet. Rural residents go online to book the car and drive it themselves. Or, they can reserve the car and a volunteer driver who will come to them with the car.

There is a hint that households that can no longer drive might donate their personal car into  these car-clubs. Autodelen.ne notes that local governments could also share their fleet vehicle in the car-schema when they are parked after hours. However, it appears that is currently outsourced to Partago, a car-share provider.

The Belgium schema is also useful for recruiting more volunteer drivers. The software lets volunteers identify seniors who need rides. It's only a short trip for a volunteer to drop off the vehicle at the the home of a licensed senior who is then able to do their errands. On other occasions, the volunteer might pick up the senior in the share car, and complete the trip with them.

Elsewhere:
A more traditional car-share schema operates in Wales, the U.K. Their stated goal is to reduce the "social exclusion" caused by the cost of car ownership and limited public transportation.

Members of a rural community in Denbighshire pay an annual fee of 50 pounds to join the car-club. It 'owns' two electric vehicles that seniors can rent by the hour or by the day. While this program seems to resemble ZipCar in the U.S., note that it is located in a rural area, and is intended for populations that do not own personal vehicles and have little access to public transport.

Learning from Europe:
There are at least three factors that distinguish these schemas from programs in the United States.

The most critical factor is that these schemas serve rural populations with no cars, lower density and no public transportation. The rural senior can age-in-place.
Note that the shared car is not new to the U.S and Canada, and there are many different versions operating in the U.S., including this one in Sacramento, Ca., intended to serve disadvantaged communities .But, research on the elderly has tended to focus on places where seniors relocate i.e., retirement homes and age-friendly living communities. Susan Shaheen and her colleagues studied the desirability of carshare among residents of the RossMorr Senior Adult Community. There are applications in the field: e..g, a Kiwanis Society Housing Society collaboration with Modo to provide a single share car at a senior residence in West Vancouver.

2. A culture that favors bicycling and walking is active in Europe. Older people engage in these activities at a much higher rate than in the U.S. This helps car-share because there is more familiarity with one-vehicle or no-vehicle households. Participants may expect to walk or ride bicycles to the car-share center.
3. The third and final difference is that the shared network, particularly the one in Belgium, seems to be designed from the ground-up to encourage volunteer drivers. In North America, there is a critical shortage of volunteer drivers for the elderly and disabled. The European car-share schema offers a better way to encourage volunteers to drive.

The European system make it easier because it reaches drivers who want to help, but who do not own a car. This opens the door to new volunteers,  such as older seniors with a license and younger Millennials. It's a win-win for volunteers as they do not have to be concerned with car insurance, maintenance, and extra miles on their personal vehicle.
Summing Up:I
The EU promotes a useful schema for Aging- In-Place  without having a car in the garage. It keeps seniors in their homes, vehicles in the center, and volunteers in the mix. These European seniors engage in the share economy but with entirely new options.
Low density suburbs and rural locations are a problem that will plague Baby Boomers in the U.S. and Canada, as they choose to age in place. Today, about 22% of those over age 70 do not have driver's licenses. Yet, they will need to cobble together a means to stay at home and stay mobile.