The Provisional Phone IS A FIRST PHONE
Parents are reluctant to provide tweens with their first phone. They worry about the media content tweens will explore, the memes they will post, and their total time online. But, to withhold the phone for a few more years is to 'face- down' an angry tween. We all experience the larger social forces that push us to connect.

We allow kids to get their first phone with almost no training or instruction. Contrast this to the early days of automotives, when driver education was deemed to be a social and legal need. Around 1919, states began enacting laws to establish a minimum age for driving. European countries had stricter and later rules. Although teens mature at different rates teens must still wait until they are fifteen or sixteen to apply for a driver's license (there are exceptions for farm kids).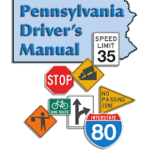 Smartphones are just ten years new, so our society has not had time to sort out the protocol and training for phones and tweens. This is an emerging need as the average age for acquiring a first phone is just ten years. There is a certain irony here, for children under eight, notes Common Sense Media, do not necessarily have the critical faculty to discern marketing messages in new media and understand and defend against their persuasive intent.
Beginner's phones present a related issue: most ten year olds have just developed the skills to be good readers. Does screen time then displace reading time, so that kids don't grow in their reading breadth and proficiency?

So, with the "tweens" in mind: do novice phone users need to slow down and gain instruction, similar to beginning drivers?

Boring Phones Rock!
Recently, a group in New Zealand started a kickstarter campaign to develop a stripped down phone that they call aptly, "the boring phone". Here, from their web site, are the built-in Features on the Boring phone.
Calling/GPS/Messaging/GPS-Nav/Podcasts/Tethering/Music/Tools
And, here are the features MISSING on the Boring Phone:
Email/Browser/Social Media/AppStore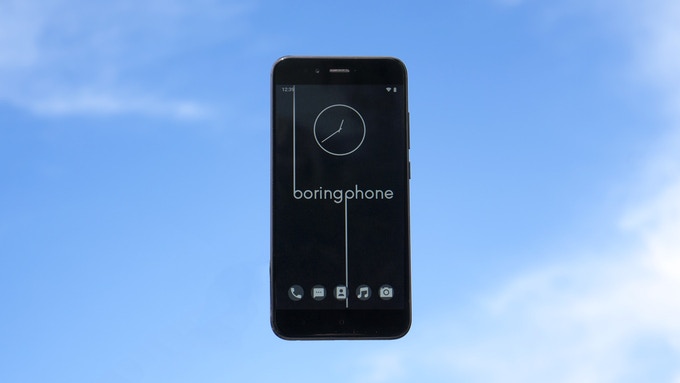 The boring phone comes close to the provisional phone we have touted in previous posts. Socially, it is a phone that kids will be willing to carry; not an out-of-date relic their parents picked out.

Are there other enhancements for "boring", provisional phones? What are additional lessons we can borrow from the 90 year tradition of educating and licensing new drivers on the road?
Evening Curfew:

The evening curfew: The beginners driver's license in California is called a provisional license. Drivers under age18, and for the first 12 months after permitting, cannot drive alone between 11 p.m. and 5 a.m. Most states have similar laws that restrict driving after dark because it is harder to follow the road markings, and there are more impaired drivers to contend with.
Provisional phones should have similar rules: using smartphones before bedtime and immediately upon waking are not good habits. Sleeping with phones is not healthy, yet a study, again by Common Sense Media, reports that 29% of teens say they sleep with phones a in their bed and 68% report phones are within reach at night. Provisional phone need to shut themselves down, say at 10 pm, and be left outside the bedroom at night. Every new provisional phone should come with a separate, stand-alone alarm clock and a stand-alone flashlight.

Classroom Time:
Classroom time is a vital component of learning to drive. It should also become an important, and funded, component of the provisional phone. Both schools and libraries have a big role to play- clearing time from other functions to create a new curriculum. The tween's provisional phone might be activated when a librarian enrolls the new user in a series of on-line and in-person classes.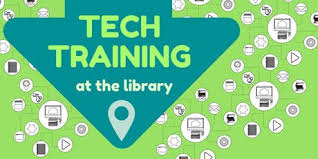 The curriculum is the equivalent of driver's education: an age-appropriate intervention to teach online safety, search strategies, and an introduction to the code that powers the apps.
Road Time:
When teens learn to drive, road-time is required, even if the classroom sessions have moved to self-paced online modules. The white-knuckle- road time is never dull and becomes the responsibility of a driving school or parent/guardian.
Sadly, phones do not offer the same opportunity to sit together to learn. But, parents of tweens can participate if they follow the digital trail of their kids through the traffic on their home router. They can also insist on having access to the tween's social media accounts (which, in theory, are for age 13 and above) and play online games together.

Train the Parents Too:
Parents may need to have their own classes: The Common Sense Media poll that found that teens sleep with phones also observed that 74 percent of parents- even more than children- are likely to have mobile devices within reach at night. A provocative Atlantic article ( 2018) argues that "technoference," – parent's use of screens is an under-appreciated issue. The current generation of parents were raised with TV, not smartphones. They are themselves learners and may not understand the technology well enough to be good role-models and teachers.

The Vehicle:
Finally, we come to the vehicle itself. We put kids in safe cars, and require that they buckle up their seat-belts. If the license plate number is obscured, fines are levied. Can we a similar paradigm when we educate tweens on phones?
There should be consequences for kids whose device is found to have posted dangerous or inflammatory content- say sexting messages or cyberbullying. Can the provisional phone be flagged and disabled, taken off the road, so to speak?

To do so, boring provisional phones should be equipped with provisional phone numbers like a special area code e.g. (XXX-222-2222) in the prefix. These are trackable. As the tween matures, and demonstrate responsible cyber behavior, they graduate from a temporary number to a standard one.
In Sum-Safe Learning Years:
Tweens, who now get their first phones by age ten or earlier will have five to six years before they become eligible for a driver's license. Libraries, schools, and parents can use those years to prepare them for a tech future. This training has double-benefit: when they reach age sixteen the educational program will have prepared teens to the dangers of distraction, and the necessity of keeping eyes on the road, and phones safely stowed.